Boroline's Bo Body Lotion: Unveiling the Ultimate Solution for Dry Skin
7th September 2023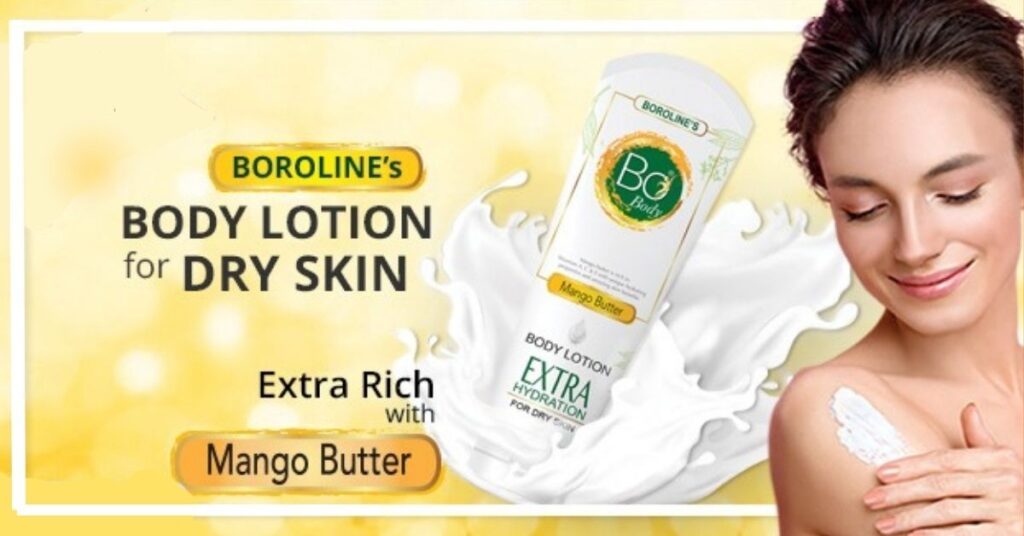 Introduction
In the world of body lotions designed to fight dry skin, one brand stands out as an effective and sustained solution—Boroline's Bo Body Lotion. With its unique formulation and reputation for effectively addressing dry skin problems, Boroline's Bo Body Lotion for dry skin has earned a special place in the hearts of discerning consumers.
In this article, we will explore what makes Bo-Body lotion special and why it is considered the best choice among lotions for dry skin.
The Boroline Legacy
Before we dive into the specifics of Bo Body Lotion, it's good to know that this Body moisturizer is from the house of Boroline. Boroline, a trusted name for over 90 years, has been associated with healing and skincare solutions that prioritize quality and effectiveness. This legacy of excellence continues with their Bo Body Lotion, for dry skin.
The Science of Hydration
At the heart of Bo Body Lotion's success is its focus on the science of hydration. Dry skin care requires not only immediate relief but also needs lasting moisture retention in the skin. The formulation of Boroline'sBo Body moisturizer takes this into account, blending natural ingredients that work in balance, to provide skin with nourishment and healthy glow.
Key Ingredients
1.Mango Butter: Mango butter is a powerful hydrating and moisturizing agent containing vitamins and antioxidants. It is specially beneficial for dry skin including sensitive skin. This super- effective ingredient is rich in vitamins A, C and E; as well as linoleic (omega-6) and oleic (omega-9) fatty acids. These constituents are known to help in reducing the signs of ageing, reducing dark spots, bringing a beautiful glow to the skin and preventing acne causing bacteria. Mango butter is also rich in Stearic and Palmitic Acids which are powerful antioxidants.
2.Glycerin: Glycerin acts as a humectant, drawing moisture from the air and delivering it to the skin. It also helps to keep the skin hydrated for a longer duration. With the properties of glycerin, Bo-Body is an excellent choice for dry skin care.
3. Aloe Vera: Aloe vera is renowned for its soothing properties. It not only hydrates the skin but also helps to eliminate any skin irritation or discomfort caused due to dryness of skin.
4.Vitamin E: Vitamin E is a potent antioxidant that supports skin health by protecting it from environmental damage. It enhances the skin's overall well-being and also helps in the preservation of a lively radiant skin.
Texture and Absorption
One of the unique characteristics of Boroline's Bo Body Lotion is its luxurious yet non-greasy texture. It effortlessly glides onto the skin and is absorbed quickly, leaving no residue behind. This aspect is particularly appealing to those who prefer a lotion that doesn't restrict their daily activities due to persisting stickiness.
User Testimonials
The true litmus test for any skincare product is the feedback from users who have experienced its benefits firsthand. Numerous individuals with dry skin concerns have reported remarkable improvements after including Boroline's Bo Body Lotion into their routines. From addressing rough patches to restoring a natural glow, the positive outcomes are a testament to the lotion's effectiveness.
Conclusion
In the vast multitude of body lotions catering to dry skin, Boroline's Bo Body Lotion emerges as a standout performer. Its carefully curated blend of nourishing ingredients, commitment to hydration science, and legacy of excellence set it apart as the ultimate solution for those seeking relief from dry skin issues. Whether you're a long-time Boroline user or not, Bo Body Lotion for dry skin offers a promising path towards attaining healthy, hydrated, and radiant skin. Say goodbye to dryness and hello to the transformative power of Boroline's Bo Body Lotion.